Photo Gallery For Kickin' Ass on the Grass II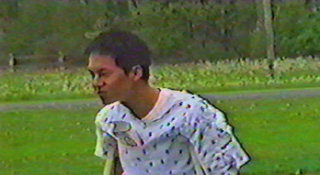 Greg Grundle introduces his friend, "a small package, by the name of Hot Pockets!"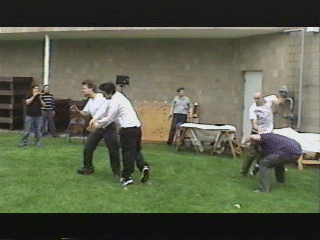 Dr. Zu and Comrade Bren jump in on the American Poster Boy and Major Threat.


WWC Champion, Fatt Devn arrives with the belt.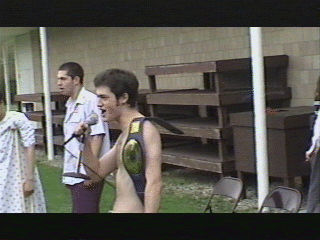 "I've seen better beetles in Men in Black, for the love of God.
Beetle! Where the hell are you?!"


The Beetle pulls up to the ring in The Beetlemobile!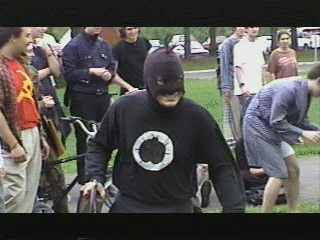 The Beetle has finally arrived.


The match begins!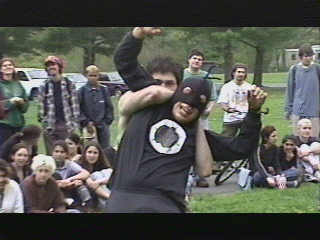 Fatt Devn gets The Beetle in a full nelson.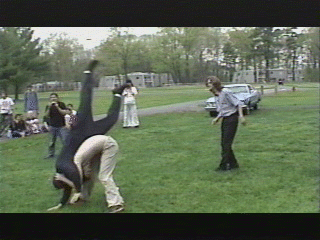 The Beetle gets flipped!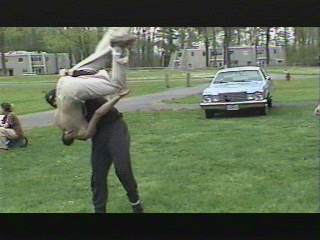 The Beetle scoop slams Fatt Devn!


Referee Travis Dale warns Dick Turpis not to interfere.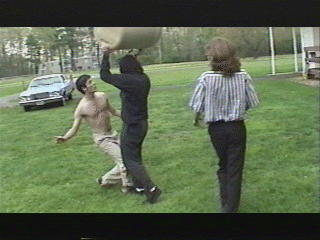 The Beetle hits Fatt Devn with the "steel" garbage can!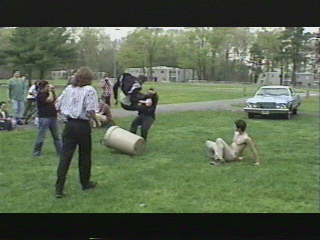 Dick Turpis with a dropkick!