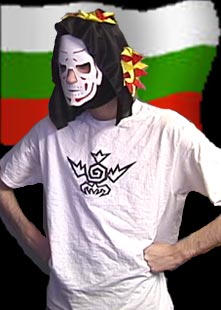 El Nastico
Height - 5'11"
Weight - 130
Hometown - Sofia, Bulgaria
Signature Moves - The Nasty Splash, The Nastico Bomb, The Venus Punch, The STF
Stats - 29 Wins, 1 Loss, Current WWC World Heavyweight Champion of the World
El Nastico joined the WWC after being housed as a prospective student by WWC legend, El Scorcho. Rumors as to whether or not El Nastico is in fact El Scorcho's illegitamate son are still unconfirmed. He was recruited by Ralph Nader, who later screwed him over by setting up his first match against then WWC World Champion, the Spirit of Rock and Roll. El Nastico got his revenge at Kickin' Ass on the Grass IV, deafeating his nemesis. Recently, El Nastico has broken off and formed the rogue HCW.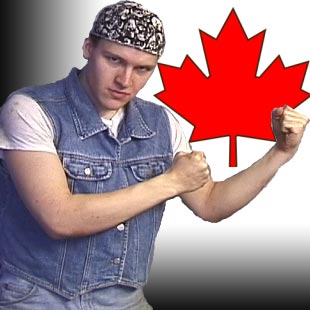 J-Pock
Height - 6' 02"
Weight - 190
Hometown - Canada City, Canadia
Signature Moves - Canadian Leg Sweep, Getting Pinned When Least Expected, Idiot Joust, Blatant Choke
Stats - 0 Wins, 29 Losses
Jeremiah Pocket was born to a circus family in Canda City, Canadia. Fearing that he might not live to see his 10th birthday, he was sent away to Hollywood with his aunt and uncle. Raised in the hustle and bustle of the big city, J-Pock quickly learned that the only way to score any cash was to hurt yourself, again and again. This led him to become a professional stuntman. After such hits as "Die Hard 3" and "Speed 2," a movie of mass proportion came J-Pock's way: "Gophers 3." This took him to Hampshire College where he found out about the World Wrestling Collective. While on set, GDP, the owner at the time, came to him and asked him to "officiate" a match between Clive Cockburn and the Spirit of Rock and Roll. Things didn't go GDP's way that night, and J-Pock was chased off. Fearing no man, J-Pock vowed revenge against GDP. Unfortunately, being a stuntman does not mean you're a good wrestler, and J-Pock still hasn't met his real parents.