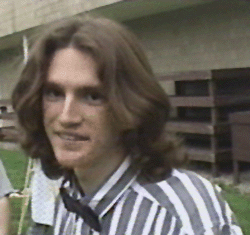 Commissioner Travis Dale
Height - 5'10"
Weight - 130 lbs.
Hometown - Cotati, CA
Signature Moves - Hurricanrana
As head referee for the WWC, Commissioner Travis Dale has his work cut out for him. Besides having the responsibility of calling every match fairly and down the middle, Commissioner Dale also has to help with the administration of the organization, as well as keep a sharp eye out for wrestlers who take offense at his decisions in the ring. He has taken many chair shots, dust in the eyes, and kicks from behind for his job. His decisions have sometimes been controversial, for example, when he awarded the WWC World Heavyweight Championship of the World belt to Hot Pockets in a match between The Beetle and Galacticor. But he always tries to keep things fair, like when he gave Hank Newcastle and The Beetle one last match at Kickin' Ass on the Grass III. This decision angers WWC President GDP greatly. Now that he's caught the attention of the WWC authority, how much longer does Commissioner Dale have in the WWC?