All Community Rumble, Spring 1999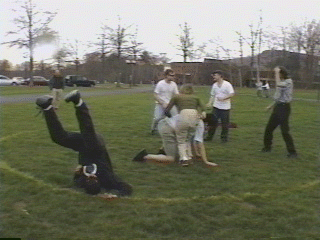 The Beetle takes a fall.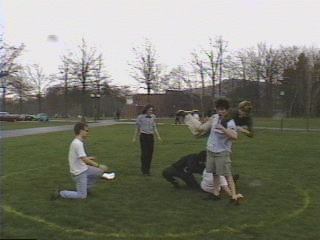 Greg Grundle lifts Fatt Devn with his awesome strength...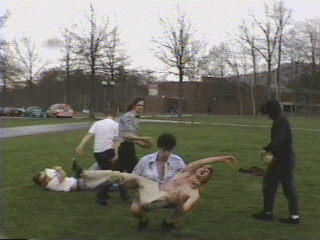 ...and drops him for a backbreaker!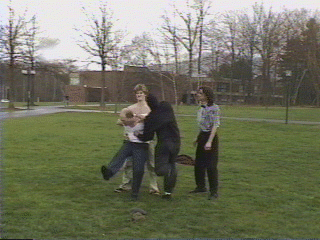 The Beetle and Fatt Devn take on Hank Newcastle.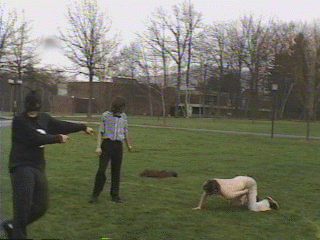 Fatt Devn is down!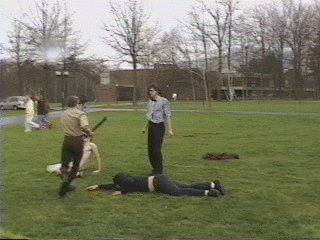 What the? Li'l Hitler runs in with a bat!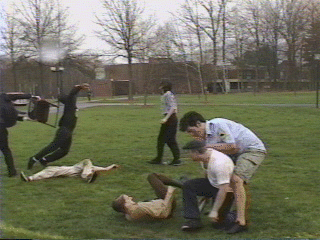 Turpis saves Fatt Devn from The Beetle while Hank and Grundle restrain Hitler.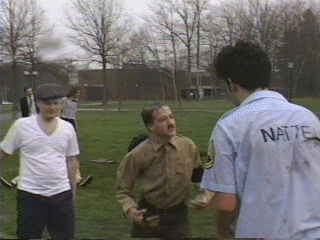 Li'l Hitler is enraged!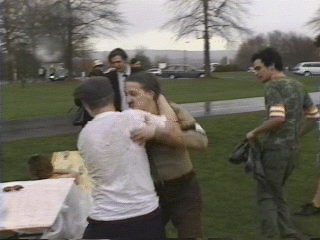 Hank puts Li'l Hitler through a table!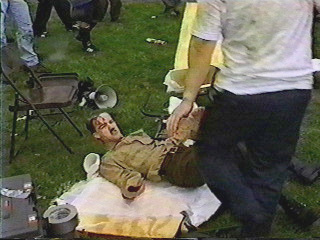 A gruesome sight.