Kickin' Ass on the Grass III, Spring 2000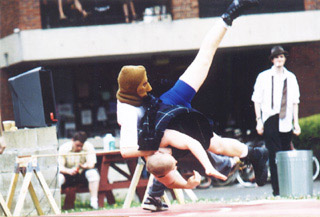 UMassacre hits the Highlander with a devastating DDT.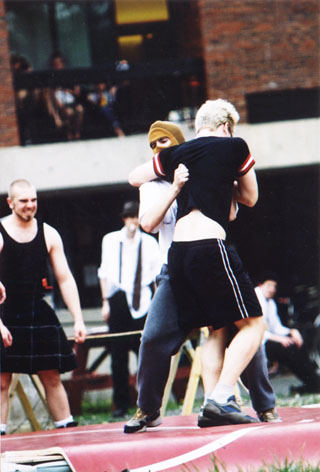 Eutotrash locks up with UMassacre.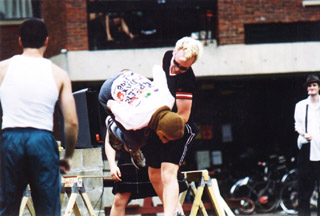 Eurotrash flips UMassacre on his back.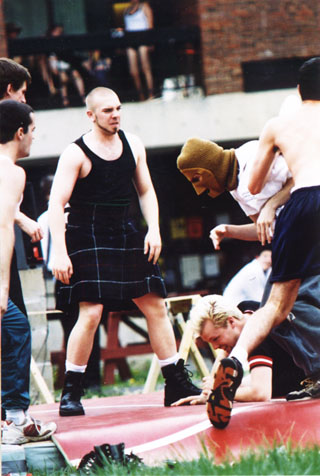 The Vigilante Squad fends off a run in by Mike Milovmachine
while the Highlander looks on.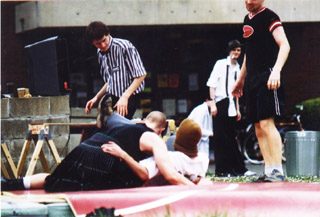 The Highlander covers Umassacre for the win!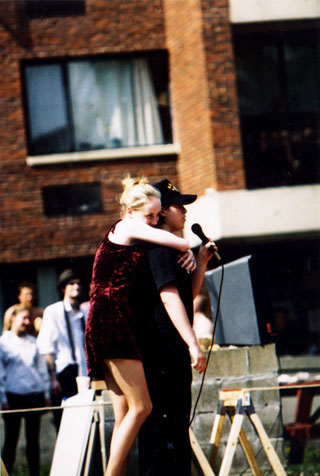 Big Gay Pimp celebrates her victory over Hunter S. Thompson.