Photo Gallery For Kickin' Ass on the Grass III

The Beetle is ready to face GDP and Major Threat.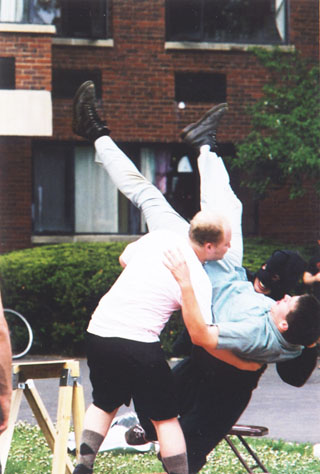 Hank Newcastle and The Beetle finally work together to stop GDP.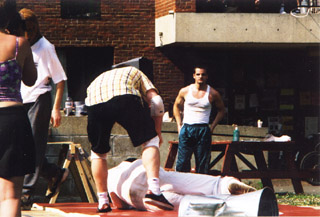 Hunter S. Thompson turns on his pal Elvis Presley for the Championship Belt!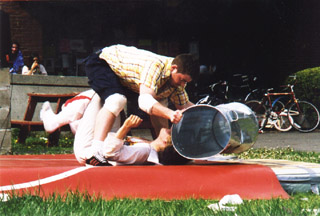 Elvis gets a trashcan in the head!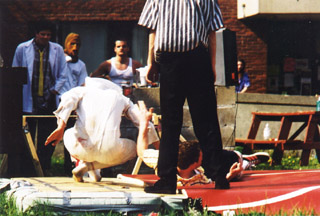 Elvis fights back!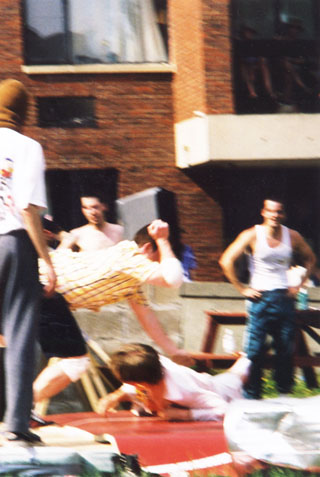 Elvis is getting schooled!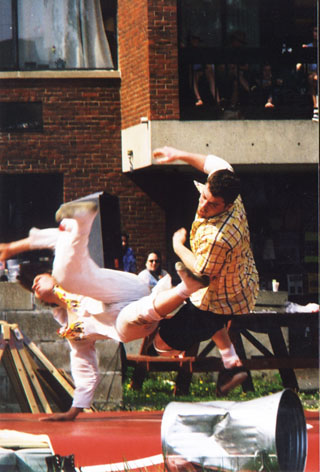 Elvis comes back with flying kick!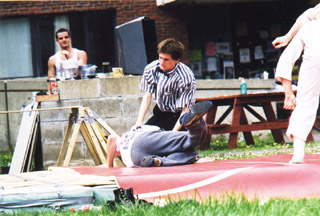 After UMassacre tries to replace Referee Travis Dale in the ring,
Referee Dale hits him with a pedigree.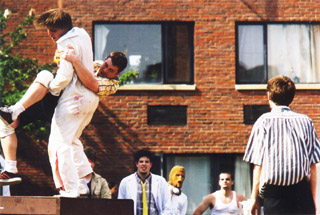 Elvis performs a Blue Suede Slam off of the riser!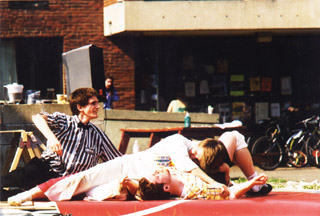 Referee Travis Dale counts to three and Elvis retains the
WWC World Heavyweight Championship of the World!